It is well known by all industry players that South African electricity suppliers are not stable and that load shedding is a reality. Most of the time load shedding is on a schedule, but to work around these schedules can cause other complications. 
Solar installation at Hydromine Products 
A solar system was installed and commissioned during March 2015 at Hydromine's Longmeadow building in Johannesburg, South Africa. The solar system has a maximum output of 40KWH. It is large enough to run the entire factory and office complex, when the sun is at its strongest. The system is designed to feed excess power into the grid when the buildings demand is low. Currently the solar system can supply an average of 80% of our total energy use.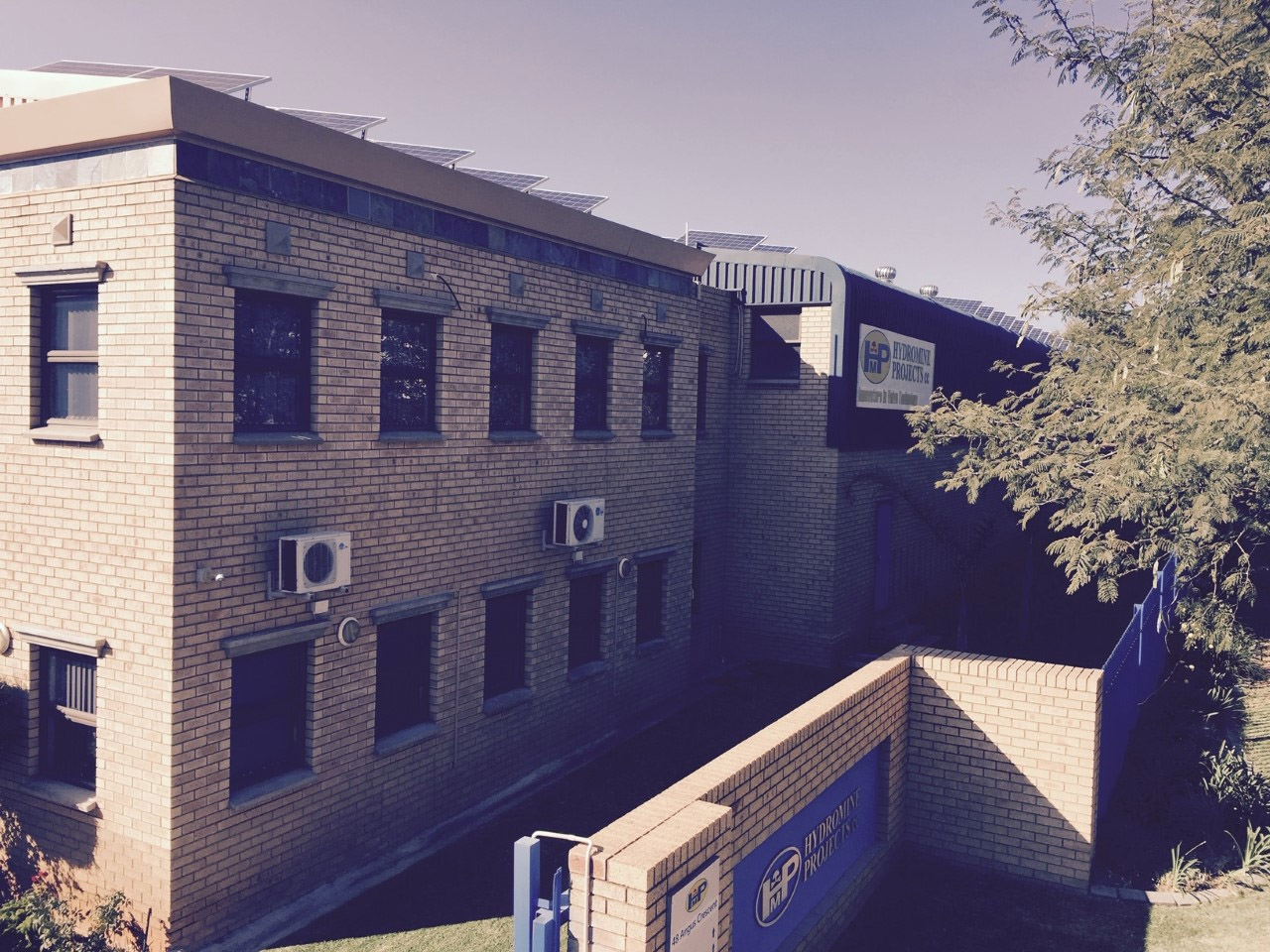 It can now be stated that products manufactured by Hydromine Products are mostly green and that we contribute a great deal in fighting climate change.
A generator has been installed and commissioned during June 2020. The generator will assist the solar system to supply uninterrupted power during load shedding and power failures as well as on cloudy and rainy days when the solar panels might not produce enough energy.