We like to keep you up to date with any developments and improvements made to our business so I would like to introduce you to some of our latest additions:
Hi there to all our followers and any other interested parties, 
We like to keep you up to date with any developments and improvements made to our business so I would like to introduce you to some of our latest additions: 
As part of our drive to bring a more broad spectrum range of products and services into our stable and offer our clients more comprehensive solutions, Hydromine™ Projects and Marketing (Pty) Ltd has opted to expand its scope to include test and measurement and training.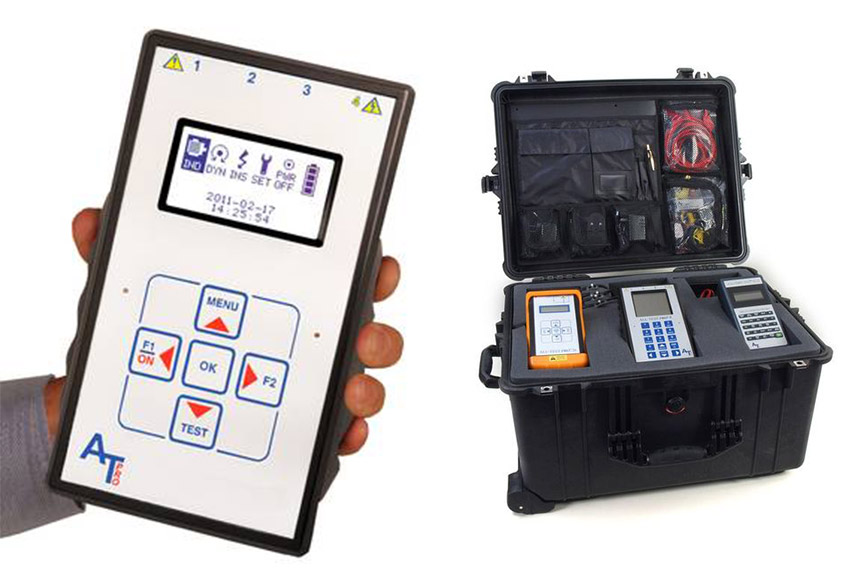 To stand as the platform for Test and Measurement products, we have launched InfiniTM (PTY) LTD which will be the home for the high technology products as well as a SANAS accredited calibration laboratory to maintain and recalibrate the range of products being marketed there. Based in Modderfontein's Longmeadow Business park, InfiniTM has secured a Fluke distribution agreement and can therefore also cater for the day to day instrument requirements of the market. 
In addition, brands like Guide Thermal imagers, Chauvin Arnoux, All Test Pro (Motor testers), Rigol and a few others have given us permission to represent them into the market. 
All Test Pro has secured Hydromine™ Projects and Marketing (Pty) Ltd as an official distributor for Sub Saharan Africa. This exciting range of portable motor testers offer unequalled return on investment for the proactive end users. 
The entry level Motor Genie can perform 1Kv ground insulation test, continuity and resistance tests as well as a motor circuit analysis test to reveal developing winding faults or unbalance in your motor. Coupled with a mobile app, this instrument is a must for all electricians or field technicians of all levels required to conduct any motor based diagnostic or fault finding. 
All Test 33 can provide a more comprehensive solution to field testing with the ability to store results and perform dynamic tests to uncover rotor or stator issues in squirrel cage motors of 1000V or less. The standard software available with this instrument offers an excellent reporting and data translation tool which can help the user find faults before they impact on production. 
All Test 5 MCA instrument is the flag ship De-energised tester offering the full package of Motor testing from a field test perspective. The full range of test capabilities for dynamic and static testing, 1KV insulation test, Capacitance testing, test results storage for 650 tests, routing capabilities, Test Value Static comparisons for quick variation testing, on screen findings for quick decision making, Testing of transformers and DC Motors as well as the option to run Enterprise software for multiple users and single data base. 
ATPOLII Energized tester offer ESA (Electrical Signature Analysis) to test motors being run under load. Quickly uncovers incoming power quality issues, Rotor gap, efficiency and load issues. This method of testing will also reveal mechanical unbalance and bearing failures at an early stage. 
Furthermore, we have secured a MICT SETA accreditation for our training facility which can currently offer comprehensive training for Fibre installers NQF level 4. We are busy with the expansion of courses to include more technical fields and speciality courses and will keep you all appraised of our progress and any updated offering. Please feel free to discuss any special requirements you might have around training of your technical staff so we can look into establishing those courses for you. 
Our team is very excited about the new developments and we can't wait to help all of you with your requirements. 
Please do not hesitate to drop us an email to hear more about any of our products and how they can benefit you.