Pressure Reducing System
The PRS is a complete pressure reducing station, consisting of a full operating leg, backed by a full standby leg, with each leg consisting of: 
2 x hand wheel operated valves to isolate a leg for maintenance.
1 x strainer to prevent entrance of solids to the safety and control valves.
1 x safety shutdown valve to shut off the operating legs on high downstream pressure, excess flow, or any other safety conditions. The SSV can be utilized for remote stop or start of the PRS.
1 x pressure reducing/control valve to maintain the required downstream pressure.
1 x pressure relief valve is installed on the PRS outlet to prevent the rising of the downstream pressure above a specified safe level.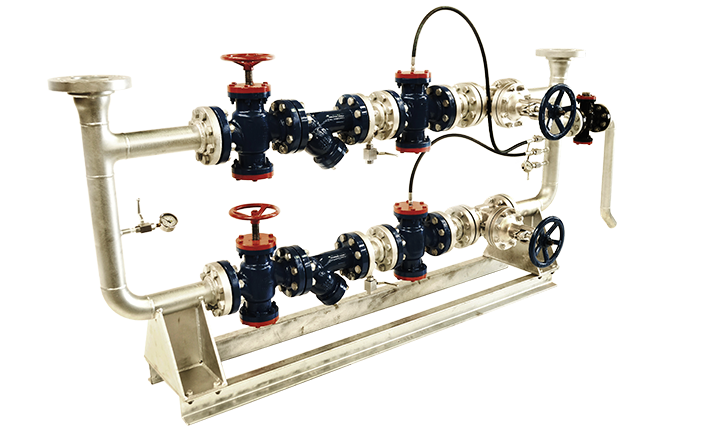 DOWNLOADS
Product Brochure (1mb)