All Test Motor Genie
THE PERFECT TOOL FOR TROUBLE SHOOTING, START-UP & QUALITY CONTROL OF LOW VOLTAGE AC INDUCTION MOTORS.
Trouble Shooting
Know in a few minutes what the problem is: connections or cable, electrical or mechanical, coil, internal fault or ground fault.
Start-up
Make sure electrical motors, connections and cables are working in top condition.
Quality Assurance
Test new and stored spare motors. Test repaired motors to find irregularities or a possible faulty repair with different wire sizes, or wiring configuration.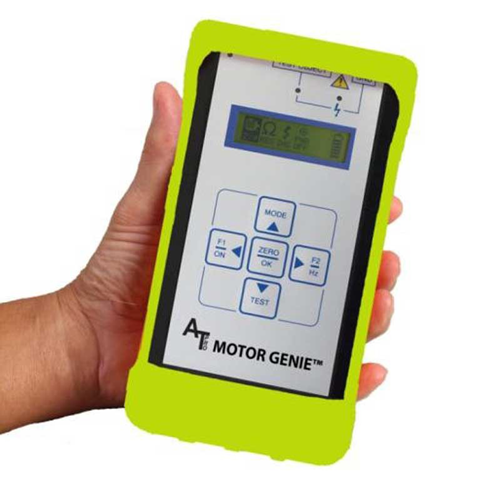 DOWNLOADS
Product Brochure (2mb)