All Test MCA PRO™ Software
MCA PRO™ Software provides Total Motor De-Energized Testing System Maintenance and Management. The software integrates seamlessly with the ALL-TEST PRO 5™ to create a complete PdM tool  incorporating route, work order management and extensive diagnostics.
Ideal for service companies, in-house maintenance departments and other organizations where motor health is not something to take for granted.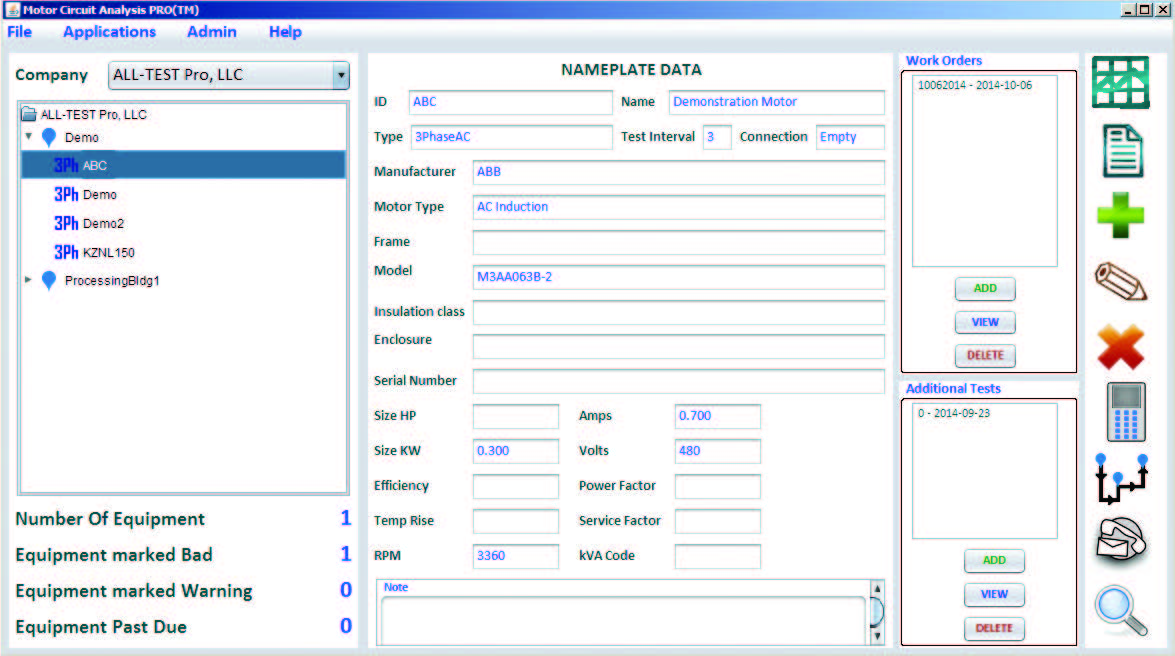 DOWNLOADS
Product Brochure (4mb)